Top 5 | Most Anticipated Tabletop Games of 2018
2018 is shaping up to be an amazing year for tabletop games! This list won't scratch the surface of what is released and as always, because I don't know all the games that are supposed to come out, this list is just what I am most excited about this far!
Heard it called the 40K killer and while I can't speak to that, the idea of developing my army out of one of my favorite universes excites me! Fantasy Flight backing this also eases any fears about this not developing and getting past the initial run.
I was excited to back this project and even more excited to get my hands on it. The art is looking great, and I know the team who put this together - so I can say without a doubt that the materials will be the best.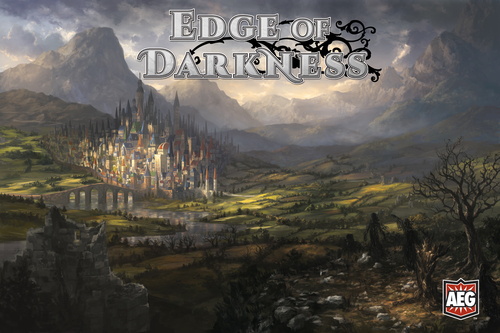 Card crafting, worker placement, and an amazing theme causing the players to work together and on their own! I am excited to get the chance to sit down with this one!
2) Cerebria: The Inside World
Oh hey look, it's a more grown-up version of Inside/Out! The art is beautiful and the mini-figs look like something I would want to collect. You fight to have the most influence, impacting the fully grown identity. This concept is such a great idea and I will definitely be picking this up for my personal collection at release! Wish I had caught the Kickstarter!
Pandas. This is a game about pandas. This could be the only option to be my most anticipated tabletop game of 2018! Panda minifigs, panda art, pure 'panda'monium... all puns aside, this looks like a solid worker placement game.
What are your most anticipated tabletop games of 2018? Let me know in the comments below!
Stay Foolish!
Chris